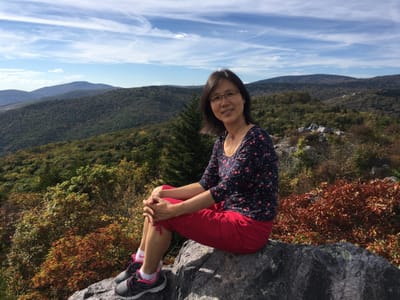 Yali Wilson
Certified NES Health Bioenergetic Practitioner
Integrative Nutrition Health CoachAre you struggling with certain chronic health conditions?
Do you have any digestion issues like Irritable Bowel Syndrome (IBS), Gastroesophageal Reflux Disease(GERD), bloating, diarrhea, constipation, etc?
Have you been labelled with an auto-immune condiition?
Are you suffering from fatigue even after normal hours of sleep?
Do you depend on coffee to get you going?
Do you always crave sweets?
Do you have any kind of addiction to make you feel good?
Do you feel frustrated or irritated easily?
Do you feel anxious all the time?
Do you feel over-stressed and overwhelmed?
Do you have headaches all the time?
Do you have brain fog?
Do you feel so depressed that you have lost your passion for life?
Do you feel your attempts to get to the right weight is a like a losing battle?
Are you living in your pain…..?
Pain from betrayal by a loved one or a close friend?
Pain from the abandonment of your spouse?
Pain from being emotionally abused?
Pain from having been lived with an angry and negative person?
Pain from the regrets of making wrong decisions?
Pain from being victimized by uncontrollable circumstances?
Have you wondered what all these pains and struggles are about?
Is your child facing some health challenges either physically, emotionally or mentally?
If you answer
"YES"
to any of the questions, you have come to the right place. Having experienced and overcome many of the struggles listed above myself, with deep compassion and complete understanding I'm here to help walk along side on your journey to health with a holistic health coaching utilizing the revolutionary
NES Health BioenxergetiX WellNES system.

Research and study reveals that
67% of all adults
have experienced early life stress, and it is the number
ONE
most underexposed risk factor for
ALL
chronic illness; high exposure leads to a dramatic increased risk of developing
7 of the top 10 causes of death.